White Carriage Garage Doors
Carriage Garage Doors with Windows
Wood Carrage Garage Doors
Garage Doors Gallery
Garage Doors by RC Doors is the expert in providing you with garage door installation or garage door repairs.  Garage door springs are available in many sizes and types. Have an expert garage door installer do the job.  When it comes to garage door installation and repairs there are many different parts and accessories to consider. A few of these parts that may need replacement or repairs include: the Cable, Door Rollers, Door Stops, Fail-Safe Devices, Gear boxes, Safety Bottom Brackets, Safety Devices, Seals, Door Panels,  Door Seals, Vinyl Boot, Slide Locks, Spring Fittings, Springs, Struts, Torsion Springs, Track and Weather Stripping.   These are just a few parts that go into providing you with a working garage door. Types of Doors Available:  Steel Doors, Carriage House Doors, Wood Doors,  With Windows or No Windows,  Panels can be Double Wide or Single Wide, Extra Long or Extra Wide.  We service and install them all.
Get a free Consultation from Robert Cook call:   RC Doors  951-258-9907  Or Send a TEXT Message
Steel Garage Doors
Steel Garage Doors gives your home or business the look of style and sturdy construction. Steel is durable, low maintenance and will last for years to come.   They will close and open smoothly. Steel garage doors are also available with built-in insulation.  Steel  doors came in various levels of construction.   Single Layer Steel, Double Layer Steel and Triple Layer Steel.
Single Layer: Steel  –  Great Value and Durability.  These are heavy duty steel doors that are durable, reliable and low maintenance.
Double Layer:  Steel + Plus Insulation –  This a Double Layer Steel Door that is very durable.  Low Maintenance, plus a layer of vinyl-coated insulation for increased thermal properties and quieter operation. Includes Heavy-Duty Exterior Steel, Environmentally Safe Polystyrene Thermal Insulation with Vinyl Backing.  Energy Efficient, Quiet Operation.
Triple Layer:  Steel + Plus Insulation + Steel –  For the toughest, most energy efficient steel door, Triple Layer door includes the ultimate in thermal properties, plus a layer of steel of finished interior look and added durability.  Heavy Duty Exterior and Interior Steel.  Durable, Reliable, Low Maintenance.  Environmentally Safe Polystyrene or Polyurethane Thermal Insulation.  Superior energy Efficient.  Extra Quiet Operation.
Steel Garage Doors Double Wide

Carriage House Garage Doors
Carriage House Garage Doors are available in durable steel, resilient faux wood composite and various natural wood species. Carriage House Garage Doors have all the characteristics of a classic garage door.  It looks like it swings, folds or slides, yet it operates with the convenience of a modern overhead garage door. Carriage House Doors also have very many different panel designs.  In addition you may complement your Carriage House Doors with decorative wrought iron hardware, aluminum hardware or stamped steel hardware. Below are a few samples.
Wood Garage Doors – Wood or Steel
Wood Garage Doors can be made of real wood or steel doors that look like wood.  Either way, they give a distinctive warm look and give any house a beautiful touch.  There are many quality wood veneers, various finishes and customization's that you can pick from. Wood Custom Doors can also be insulated or solid wood doors.  Below is a sample of the construction of the Wood Plus Insulation and Wood Layered Doors.  This type of door is meticulously crafted for reliable performance and long lasting beauty.  This type of door has a Paint or Stain Grade Wood Option it also has a Environmentally Safe Polystyrene Thermal Insulation and they are Energy Efficient.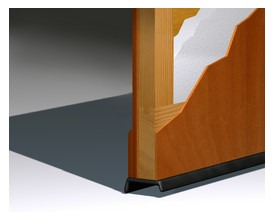 Wood Plus Insulation Plus Wood
Bob Cook doing Garage Door Repairs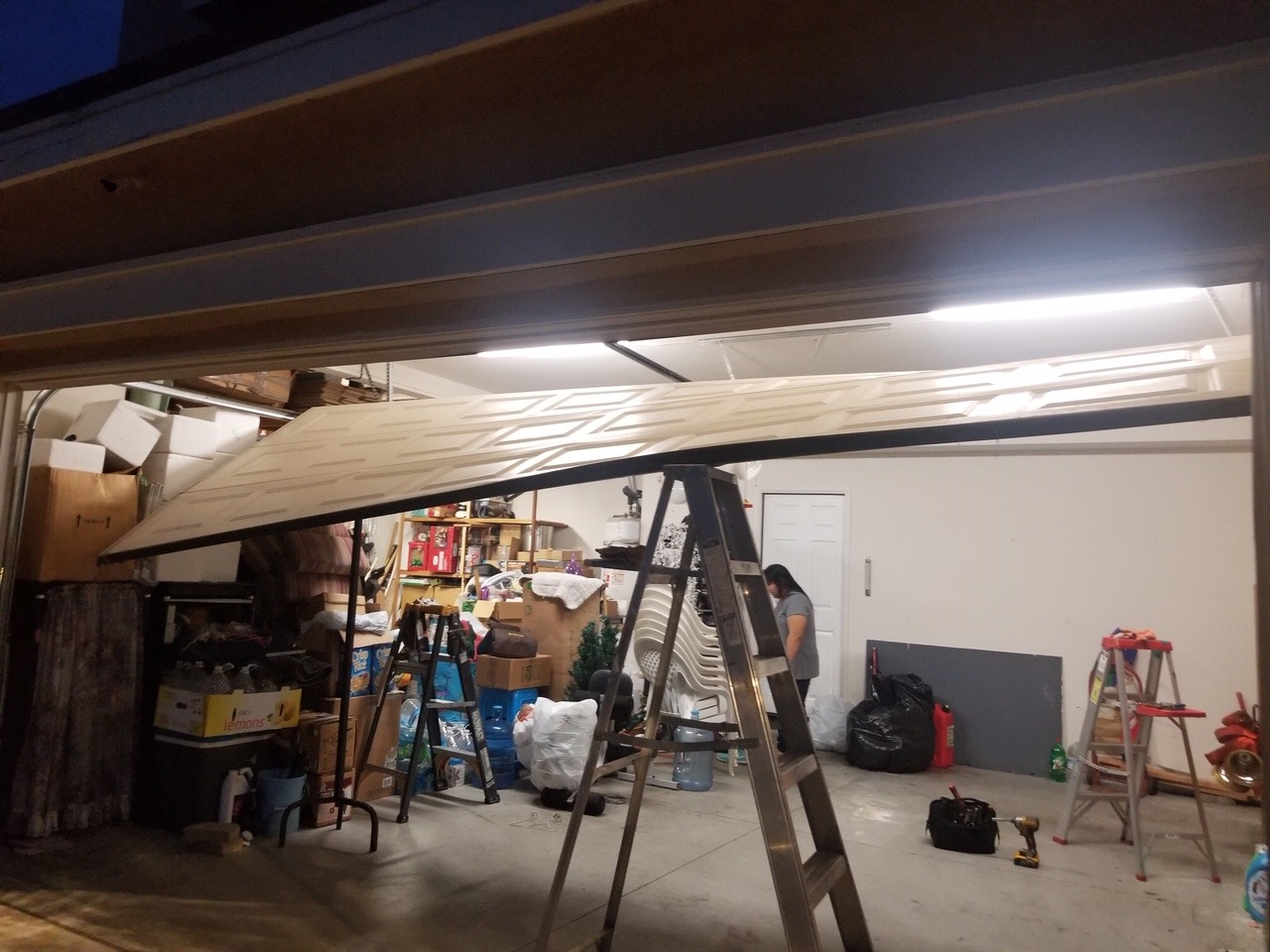 Emergency Garage Door Repair
Bob Cook Installing Garage Openers
Many Garage Openers Brands are available.

Craftsman Garage Opener, Chamberlain Garage Opener

Genie Garage Opener, LiftMaster Garage Opener

Decorative Hardware and Locks available for Garage Doors

Aluminum or Stamped Steel

Carriage Court, Classica, Oak Summit, Hillcrest and Designer's Choice Collection hardware

Stamped Steel Handles, Hinges, Door Locks, Handles in various sizes.

Doors Insulated or Non-insulated Doors
Service areas in the cities of Murrieta and Temecula Valleys.  Including Menifee, Sun City and Canyon Lake.  Call for a custom quote.  Door Repairs or New Installation Available. If your door has come off the track or if you have broken springs, call for custom quotes. We can provide same day service. Emergency Service available.
Service Areas: 
Murrieta,   Temecula,    Lake Elsinore,  Canyon Lake,  Menifee,   Sun City, Wildomar,
Winchester and Temescal Valley,  South Corona, California. 
Call or Text the Phone Number to reach Robert Cook.
Residential Garage Door Services
Sales, Installation and Repair License # 823567
RC Doors would like to provide a free estimate for you today.
CALL OR TEXT
PHONE: 951-258-9907