Garage Door Repair Sun City CA
Garage Door Repair in Sun City CA – RC Doors provides garage door repairs and new installation of garage doors.  Do you have old wood garage doors? Sun City is a great retirement area for seniors.  There are many older senior homes that have older wood garage doors.  RC Doors if very experienced in changing out those types of doors.  We offer light steel doors that have insulation too.  They come in many colors to match your home décor.
If you have a problem with your garage door not opening.  It could be for many reasons.  Perhaps your spring coil needs to be replaced, or perhaps your  sensors just need adjustments.  Maybe your garage door opener needs some maintenance.  Maybe your rollers need repairs.  There are numerous reasons why your garage door is not working properly.  What you need is a free garage door inspection.  RC Doors can do an inspection and determine what is wrong with it.  Please call Robert Cook for a on-site inspection.
Garage Door Repair in Sun City CA
Garage Door installation

Custom Garage Doors Installation

Garage Door Openers installed or repaired

Garage Door Repairs

Garage Door Replacement

Garage Door Springs Replaced

Broken Garage Door Repair

Garage Door Coils Replaced
More Services in Sun City CA
Garage Door Windows Replaced

Insulate Garage Doors

Install Garage Door Panels

Replace Wood Garage Doors

Repair Wood Garage  Doors

Garage Door Cable Repair

Garage Door Openers Replaced

RV Garage Doors Installed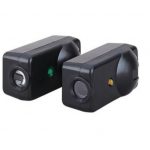 Having Problems with Your Garage Door Opening?
Your garage door problem could be a simple sensor repair.  These sensors are very sensitive and may have become damages or worn out.  They do require electrical knowledge.  RC doors can replace these sensors or adjust them to get your garage door opener working again.   If you are not sure how to adjust these sensors,  let RC Doors professionals complete this task for you.
Garage Door Springs Replacement

Do you need your garage door springs inspected. If you are not quite sure if that is the problem.  Don't hesitate to call Robert Cook.  He can look at these springs and be able to tell you if they need replacement.  Sometimes its not so visible to see if they need replacement.  Call for a site inspection.  If its not the springs, it could be something else that is causing the problem with the garage doors.
It could be just adjustments that are needed.  It could be the rollers or the garage door opener its self.
Call Robert Cook for garage door repair.
Garage Door Openers Installed and Repair Service
RC Doors repairs garage door openers.  Whatever brand you have if it needs repair we are experienced in all models including Chamberlain, Craftsman and LiftMaster.  Garage Door Openers are getting smarter. Many Garage Door Openers now come with WiFi so you can monitor and control your garage door opener from anywhere.  With Wi-Fi built-in this opener connects directly to your home's WiFi network to provide smart phone control.  Be sure to ask about the many accessories that come with various brands that are available.
There are various brands that RC Doors installs and repairs.  Garage Door Openers come as Direct Drive, Belt Drive, Chain Drive and Screw Drive.  RC Doors can install or repair any of these types of garage door openers.  Listed below are the most popular ones that we install or repair.
Service Areas: 
Murrieta,   Temecula,    Lake Elsinore,  Canyon Lake,  Menifee,   Sun City, Wildomar,
Winchester and Temescal Valley,  South Corona, California. 
Call or Text the Phone Number to reach Robert Cook.
Residential Garage Door Services
Sales, Installation and Repair License # 823567
RC Doors would like to provide a free estimate for you today.
CALL OR TEXT
PHONE: 951-258-9907